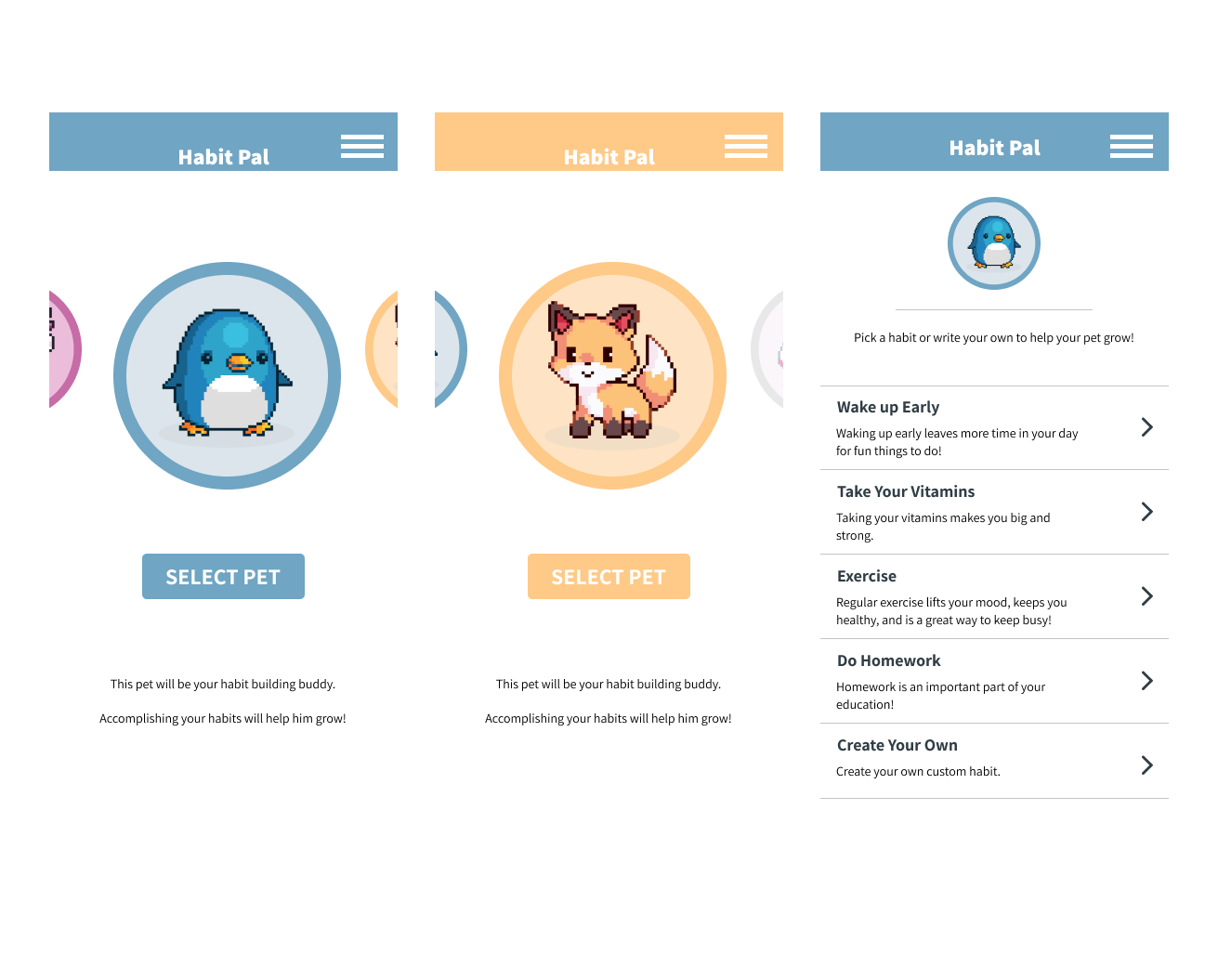 HabitPal is a personal project that I created to teach myself the Figma design software. The goal is to create a product that allows children to care for a virtual pet by completing positive habits their parents can set.
While the research was minimal for this project due to it's exploration nature, I did sit down with a few friends with children in the target age range (5-12) to discuss their children's app usage, patterns they've seen with electronic devices and their negatives or benefits, etc. 
These conversations influenced my user journey mapping and visual design of the app.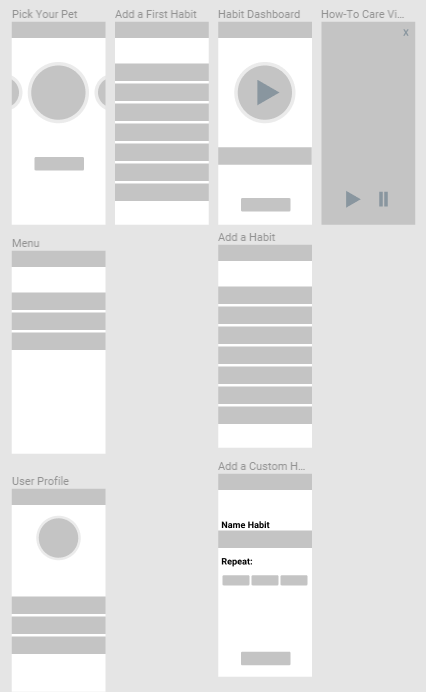 During the design phase of this project, I spent a lot of time reminiscing over my own positive experiences with virtual pets over the years, including Tamagotchis, Neopets, FurryPaws, etc.
Those trips down memory lane helped shape the overall feeling and design of the screens.