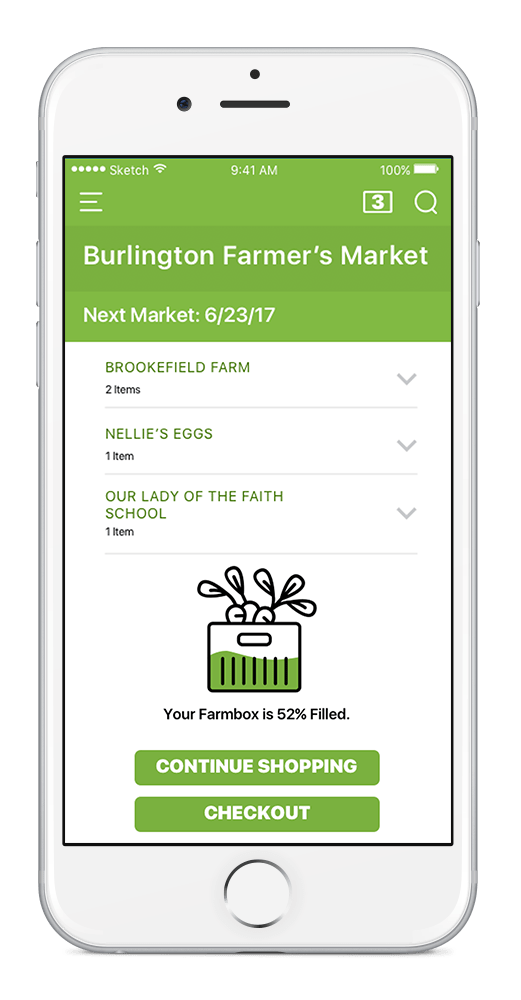 Farmbox was a quick turn around project to put together a proof of concept for a local pair if MBA candidates. The goals was to connect farmers to the modern shopping experience, and to make the farmers' market shopper's experience fast and efficient. 
These visual assets were put together after some on the ground user research. I spent a full farmers' market weekend interviewing both vendors and shoppers at a local market. 

Initial business alignment wanted to work on just the shopping experience of the app. After talking to potential customers and farmers, I convinced the partners that going forward, it'd be best to show how customer users could connect with farmer users.​​​​​​​


In order to strengthen their pitch, I not only designed a small shopping flow, but included a key element of the farmers' market experience: connections with the individuals growing and supplying your food.
Interviews showed that the motivations for shopping at the farmers' market was more about the farmers, their farms, and their products, rather than getting their grocery shopping done as quickly as possible.